Regular price
$0.00 USD
Sale price
$14.99 USD
Unit price
per
Sale
Sold out
Embrace the enigmatic presence of the ancient elder god Dagon with our stunning 32mm scale tabletop gaming figure! Let the whispers of the sea guide your adventures as you immerse yourself in a world of Lovecraftian horrors and dark mysteries. 

Crafted with meticulous attention to detail, this miniature model of Dagon stands as a mesmerizing centerpiece on any gaming table, standing at a height of 68mm.  Unleash the power of this eldritch deity and lead your party through treacherous waters and perilous encounters, where the line between reality and nightmare blurs. 

Summon your creativity and weave tales of unfathomable terror as Dagon's ominous aura surrounds your gaming sessions.  Whether you're embarking on epic quests or confronting cosmic horrors, this figure will immerse you in a unique gaming experience like no other. 

Delve into the realms of the unknown and embrace the ancient secrets hidden beneath the depths of the sea with our awe-inspiring Dagon tabletop gaming figure.  Awaken the dark forces, and let the adventure begin.
I am a licensed seller for physical print of files made by Clay Cyanide Miniatures.
Share
Product Disclaimers

This model may be  available in different sizes to suit your individual needs. If you need a model in a size other than what is offered, please contact us and we can discuss your options.
This model may come in separate pieces and require assembly. We recommend using cyanoacrylate glue or 5 minute epoxy to assemble. We use Starbond Medium Cyanoacrylate. For added strength, pins can be used to assist in connecting some of the parts together. Gap filler can be used to fill any gaps and smooth out connection seams. A good product for this is Green Stuff Sculpting Putty.
Resin printing requires the use of supports. We remove the supports and perform basic clean up the support marks from the model, prior to performing the final cure. While we strive to remove all supports used for printing  there may be some artifacts that we miss. This is sold as a kit and will require some cleanup and sanding on your part.
Models are made to order, we have a 1-2 week processing time. This time helps ensure we do not rush and provide the highest quality product. Some orders may take longer to produce due to the size or quantity of items ordered. We will do our best to get your order out in a timely manner. If you have concerns on production time, please contact us to discuss your timeline requirements.
View full details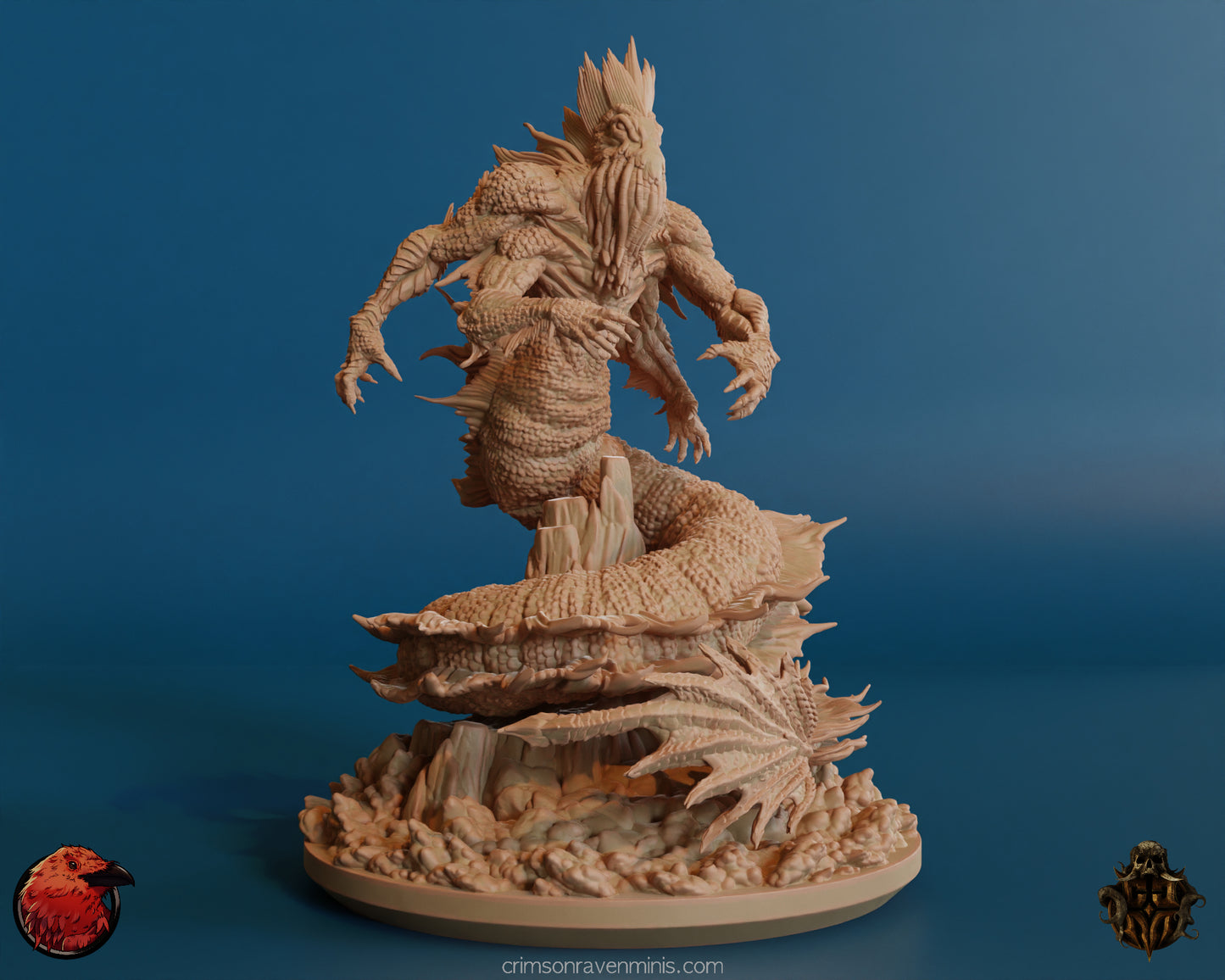 Free Shipping

We offer free standard shipping on orders of $60 or more within the United States.

International orders over $130 USD ship for free.

Hassle-Free Exchanges

We do our best to ensure your product will arrive to you without damage, but sometimes things can get a little beat up during shipping. If you receive a damaged item, contact us right away and we will work with you to get you a replacement sent out to you.