Regular price
$100.00 USD
Regular price
$0.00 USD
Sale price
$100.00 USD
Unit price
per
Sale
Sold out
Awaken the immortal allure of classic horror with our Dracula Kit, inspired by the iconic vampire from the 1931 film. This meticulously crafted figure kit encapsulates the haunting presence of Bela Lugosi's legendary portrayal, transporting you to the dark and atmospheric world of Transylvania. Immerse yourself in the timeless tale of Dracula as you recreate the chilling ambiance of the silver screen.
With exquisite attention to detail, our Dracula Kit captures the aristocratic elegance and supernatural charisma that define this iconic character. From the classic pose to the hypnotic gaze, every element reflects the immortal allure of the original film. Whether you're a fan of classic cinema or a collector seeking a piece of vampire lore, this figure kit is sure to mesmerize and enchant.
Embrace the eternal darkness as you display this Dracula Kit with pride. From the shadowy corners of Castle Dracula to your collection shelf, this figure kit serves as a testament to the enduring legacy of one of Universal Pictures' most iconic monsters. Let the enigmatic presence of Dracula cast its spell and pay homage to the atmospheric mastery of the film that redefined the vampire genre.
Surrender to the allure of classic horror with our Dracula Kit, an embodiment of Bela Lugosi's unforgettable portrayal and the timeless tale of the vampire lord. It's time to invite the darkness into your collection and let the legendary Count reign supreme.
1/6 scale resin statue kit of Count Dracula from the 1931 classic horror film Dracula.
Dimensions:
| Length | Width | Height |
| --- | --- | --- |
| 168 mm | 177 mm | 330 mm |
| 6.61 in | 6.95 in | 12.99 in |
Share
Product Disclaimers

This model may be  available in different sizes to suit your individual needs. If you need a model in a size other than what is offered, please contact us and we can discuss your options.
This model may come in separate pieces and require assembly. We recommend using cyanoacrylate glue or 5 minute epoxy to assemble. We use Starbond Medium Cyanoacrylate. For added strength, pins can be used to assist in connecting some of the parts together. Gap filler can be used to fill any gaps and smooth out connection seams. A good product for this is Green Stuff Sculpting Putty.
Resin printing requires the use of supports. We remove the supports and perform basic clean up the support marks from the model, prior to performing the final cure. While we strive to remove all supports used for printing  there may be some artifacts that we miss. This is sold as a kit and will require some cleanup and sanding on your part.
Models are made to order, we have a 1-2 week processing time. This time helps ensure we do not rush and provide the highest quality product. Some orders may take longer to produce due to the size or quantity of items ordered. We will do our best to get your order out in a timely manner. If you have concerns on production time, please contact us to discuss your timeline requirements.
View full details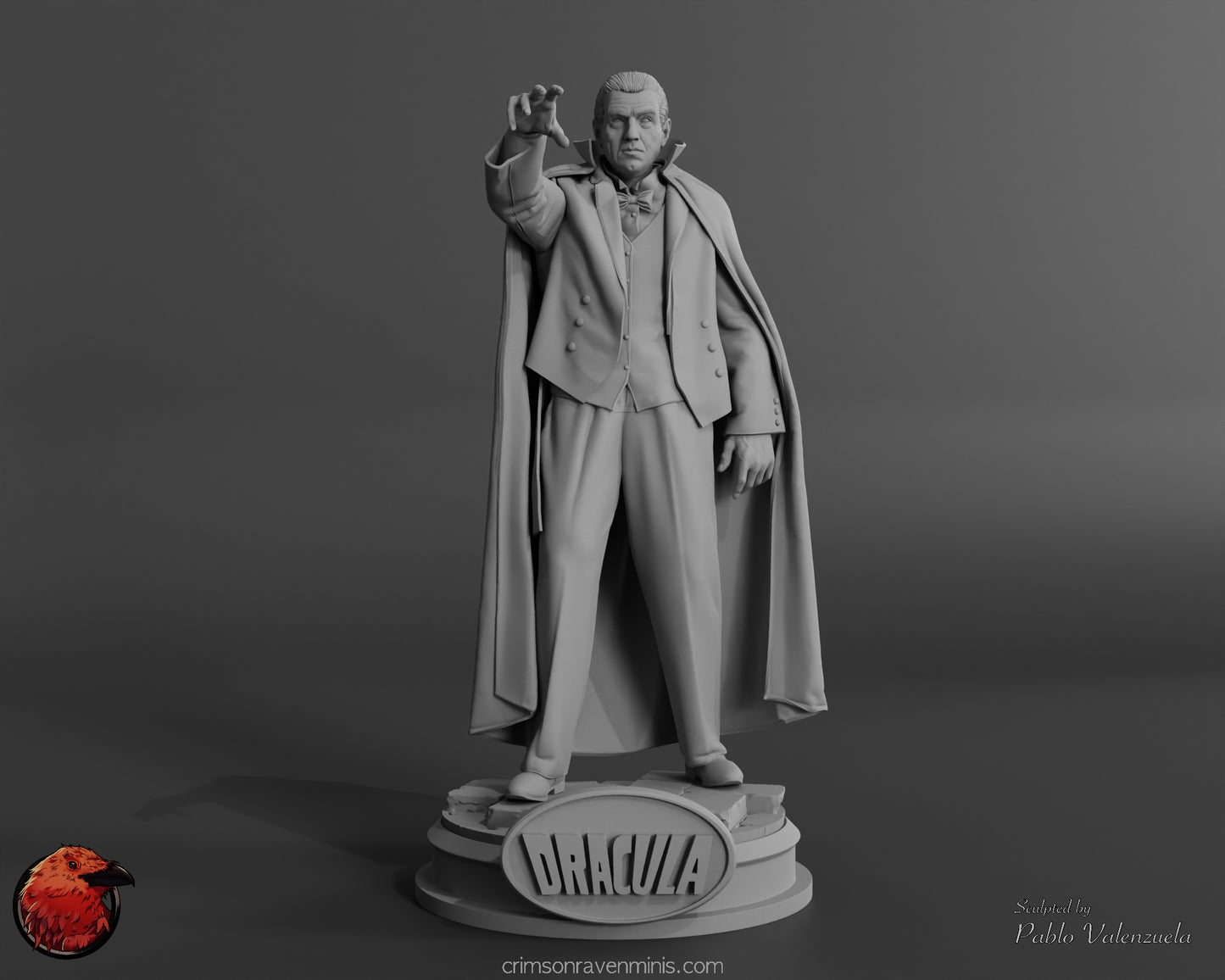 Free Shipping

We offer free standard shipping on orders of $60 or more within the United States.

International orders over $130 USD ship for free.

Hassle-Free Exchanges

We do our best to ensure your product will arrive to you without damage, but sometimes things can get a little beat up during shipping. If you receive a damaged item, contact us right away and we will work with you to get you a replacement sent out to you.